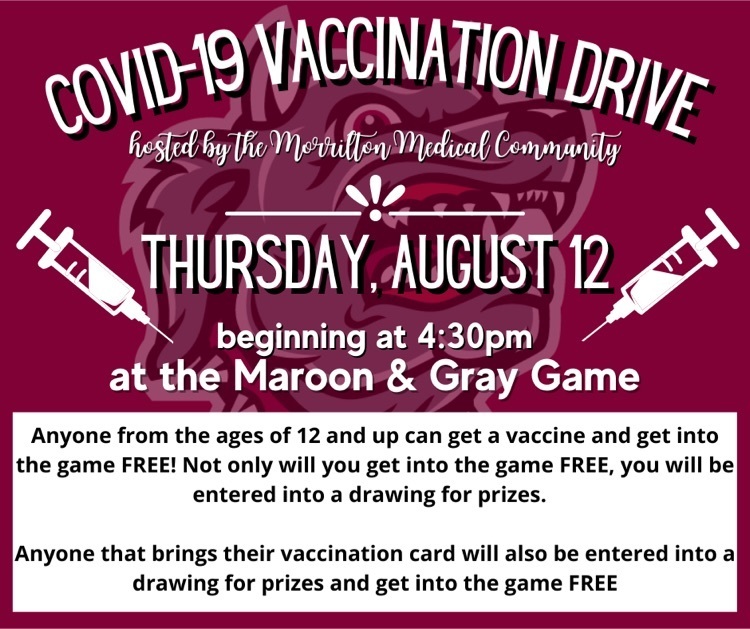 There will be a community vaccination clinic being held on August 12th beginning at 4:30 p.m. at Devil Dog Stadium.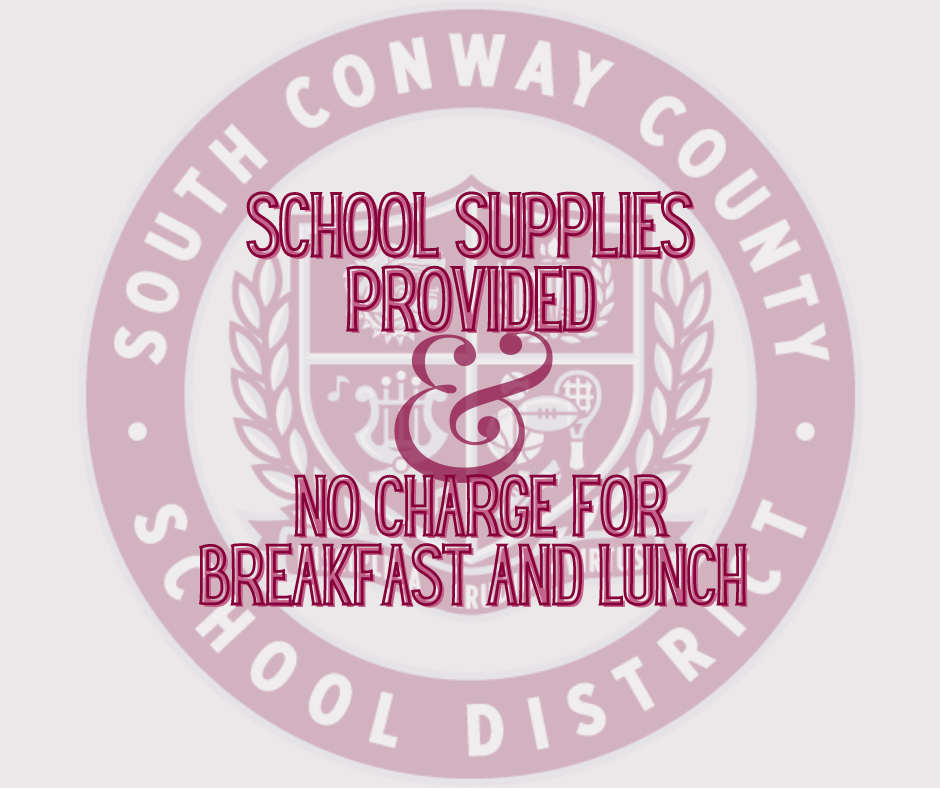 Once again, we are excited to announce that all school supplies are provided for K-12 students in the South Conway County School District! We are also fortunate to be able to offer...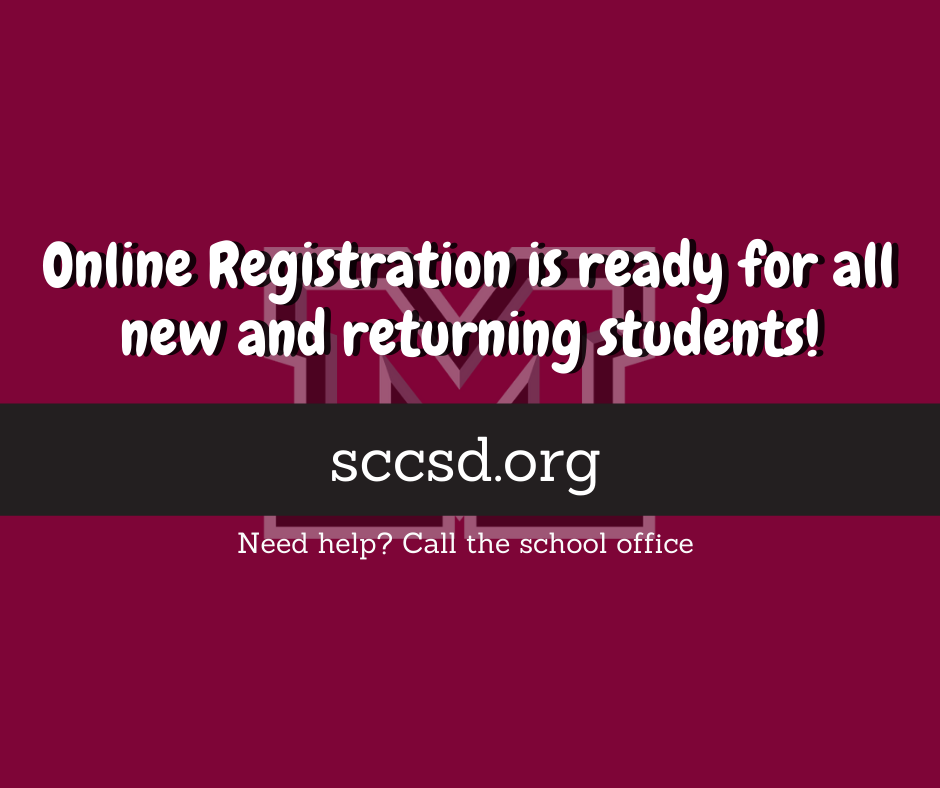 Online Registration is now open. We need all returning students and new students to register using the online system. Please call the school if you have any questions!